Versatility and Elegance: Vanity/Dresser/Console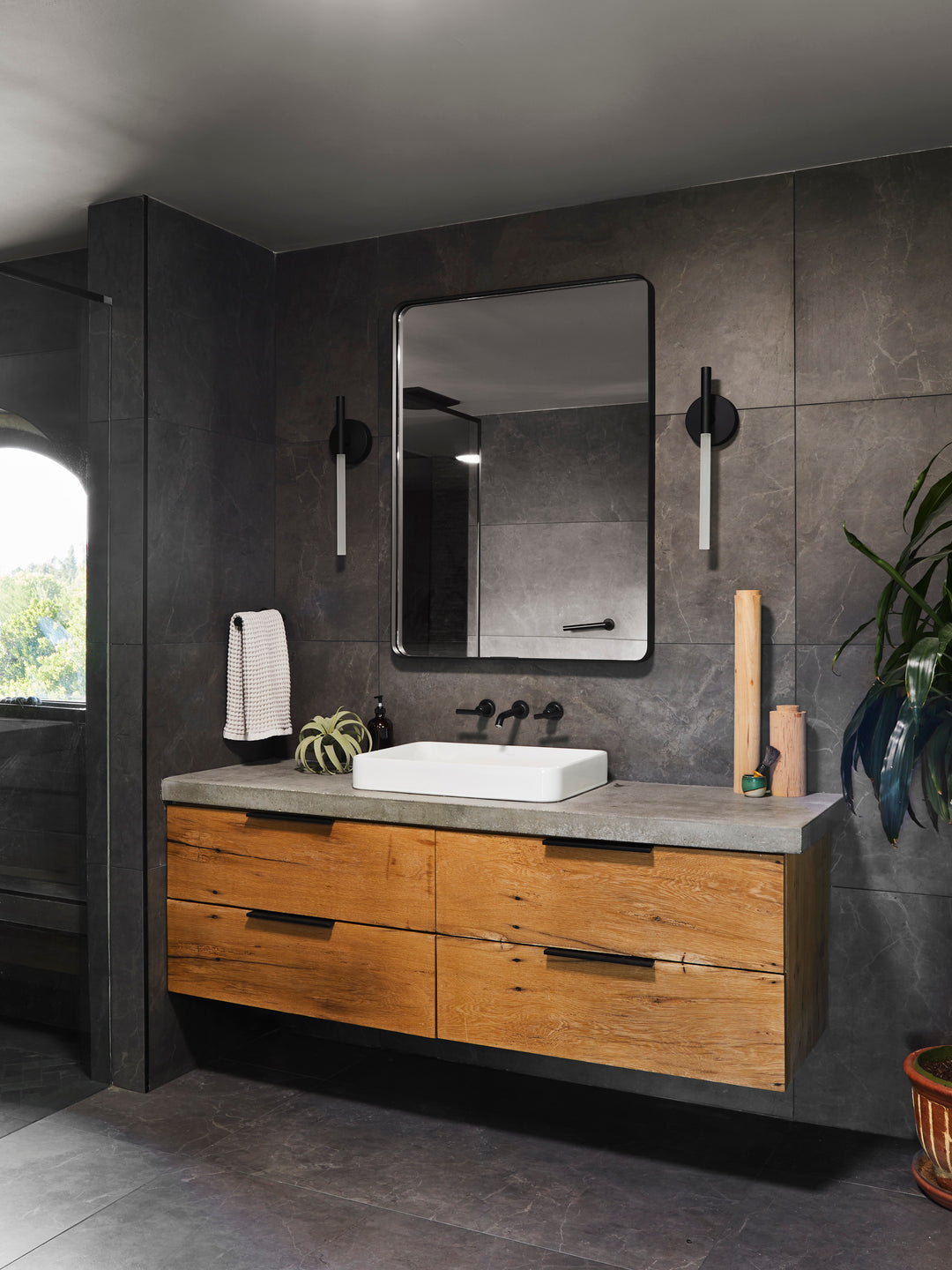 Versatility and Elegance: Vanity/Dresser/Console
Introducing Ross Alan's Vanity/Dresser/Console - a masterpiece of multifunctional design. Crafted with precision, this piece boasts dimensions perfectly suited for use as a vanity, dresser, or console table. Experience the artistry of hand-crafted joinery, where every detail speaks of impeccable craftsmanship.
Seamless Functionality:
Soft close dovetail drawers ensure a smooth and silent gliding experience, elevating your daily routine with effortless elegance. The matte black hand pulls add a sleek touch, completing the refined design.
Personalize Your Style:
With Ross Alan, personalization is key. Customize your Vanity/Dresser/Console with the option to upgrade to brass pulls for an additional $2 per pull, accentuating your space with a luxurious touch.
Unveil Timeless Appeal:
Infuse your interiors with the allure of timeless design. Ross Alan's Vanity/Dresser/Console stands as a symbol of versatility and sophistication, making a statement in any room.
Discover the beauty of multifunctional elegance with Ross Alan's Vanity/Dresser/Console. Elevate your space with a piece that adapts to your style and needs, exuding craftsmanship and luxury at every glance. Redefine your interior spaces with this versatile masterpiece today.
Regular price
$2,295.00
$2,295.00