Tall Cabinets - Elevate Your Space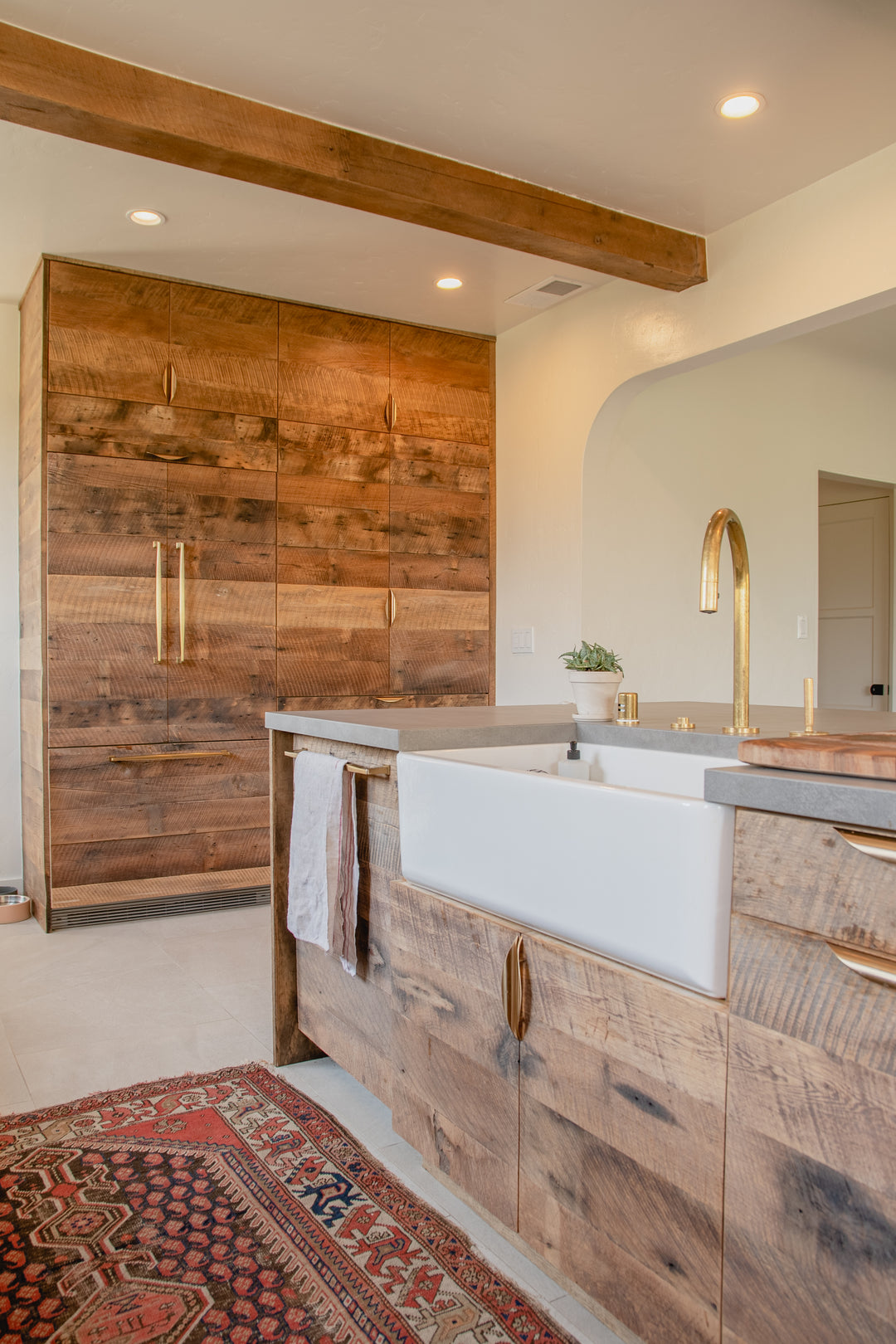 Tall Cabinets - Elevate Your Space
Elevate your space with Ross Alan's Tall Cabinets, exuding both functionality and grace. With a generous 24" depth, these cabinets redefine storage solutions with impeccable craftsmanship and luxurious features.
Craftsmanship, Refined:
Our Tall Cabinets feature solid pre-finished ply interiors, ensuring a smooth and easily wipeable surface for lasting beauty. Choose from a selection of beautiful reclaimed wood exteriors, each adding a touch of history and character to your space.
Enduring Strength:
Experience the enduring strength of dovetail joinery in the drawers, meticulously crafted to last for years without compromising on structure. Each cabinet door is vacuum-pressed with a matte poly finish, adding a seamless and sophisticated touch to the overall design.
European Soft Close Hardware:
At Ross Alan, we prioritize luxury and convenience. That's why all our Tall Cabinets are equipped with European soft close hardware, providing a refined and silent closing experience.
Unleash Versatility:
From kitchen pantries to elegant storage solutions, Ross Alan's Tall Cabinets offer versatility to suit your needs. Whether in a luxurious home or a high-end retail space, these cabinets elevate any environment.
Discover Crafted Elegance:
Embrace the essence of crafted elegance with Ross Alan's Tall Cabinets. These cabinets are a blend of artistry and functionality, designed to stand the test of time while adding a touch of heritage to your living spaces.
Elevate your spaces today with Ross Alan's Tall Cabinets - where luxury meets practicality in perfect harmony.
Regular price
$1,827.00
$1,827.00