Cabinet Drawers - Timeless Craftsmanship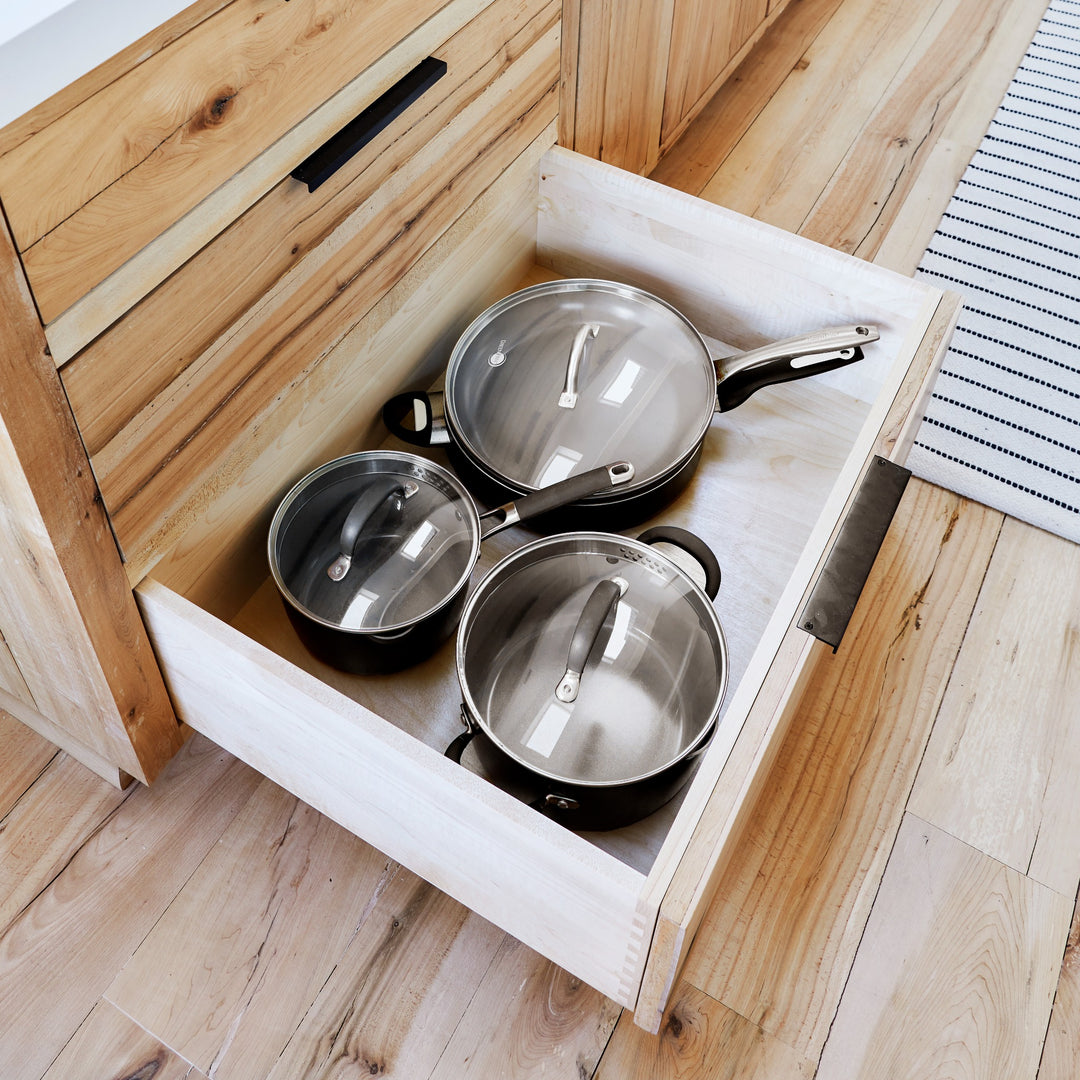 Cabinet Drawers - Timeless Craftsmanship
Experience timeless craftsmanship with Ross Alan's Cabinet Drawers. Each drawer boasts dovetail joints, a hallmark of enduring strength and meticulous artistry. The pre-finished baltic birch interior exudes elegance and smoothness, showcasing Ross Alan's signature label as a seal of quality.
Effortless Functionality
Embrace the seamless gliding experience with Euro Soft Close slides, offering silent and smooth closing with every use. These drawers are designed for lasting performance and refined convenience.
Elevate Your Cabinetry
Upgrade your cabinetry with Ross Alan's Cabinet Drawers, where artistry and functionality come together to elevate your interiors. Explore the beauty of dovetail joinery and the allure of pre-finished baltic birch, making every drawer a statement of enduring elegance.
Discover Craftsmanship Today.
Regular price
$175.00
$175.00